PrControl Quick Start
This page wil help you get stared with PrControl. Here is an overview of what you need.
Adobe Premiere Pro CC
A MIDI controller
The PrControl plug-in
Check that you have Premiere Pro 2019 or newer. For using PrControl it is recommended to use the newest version of Premiere Pro, because Adobe is actively fixing issues that impact using control-surfaces.
Choosing a Controller
PrControl works with any midi controller. But it works best with a limited selection of controllers that are automatically recognised and configured. There are currently 15 recommended controllers that work great with PrControl.
Download & Install PrControl
Go to the download page to download the installer for macOS or Windows.
Start PrControl
Connect you MIDI controller to your computer and turn it on.
Now, start Adobe Premiere Pro.
Open a project or make a new one. Please note that you cannot use the plug-in if no project is open.
Once the project is loaded, open the Control Surface preferences in Premiere Pro. If you already have a plug-in enabled that uses your controller, remove it first. Then click the Add button to add PrControl. Scroll down to see the PrControl plug-in if you do not see it.
Then click the Setup button to open the interface for configuring the controller functions.
You should see a list with all the MIDI devices you have connected.
Now, try the "View Functions" button. This opens a generated page in your webbrowser showing the currently configured functions of your controller.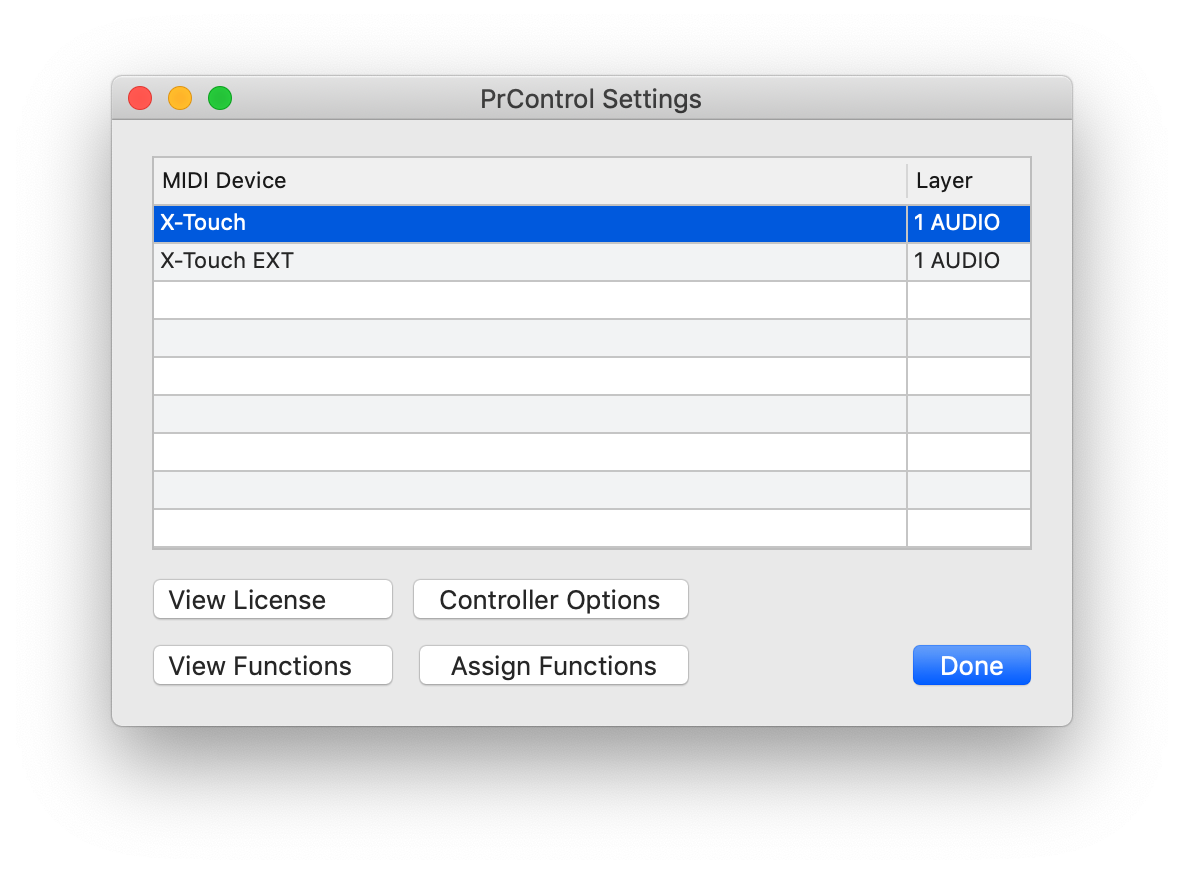 Start PrControl Video
This video shows how to start the PrControl plug-in after you have installed it.
Load PrControl plug-in from Peltmade on Vimeo.
PrControl Extension Panel (new in PrControl 1.5)
Open the PrControl Functions panel to view the functions of the controls. The panel starts working as soon as the plug-in is active. Try pushing a button on the controller. You should see the function appear in the panel.
Panel Content
The panel shows the last function send from the controller, including the value of the parameter. Below that are tables showing the controller functions. When you change the functions, the panel updates automatically. For example when you change the layer, or assign a new function to a control.

Resizing the Panel
When you make the panel narrow, you will automatically see abbreviations of the functions. If there is more content than fits in the panel, you can scroll the panel vertically.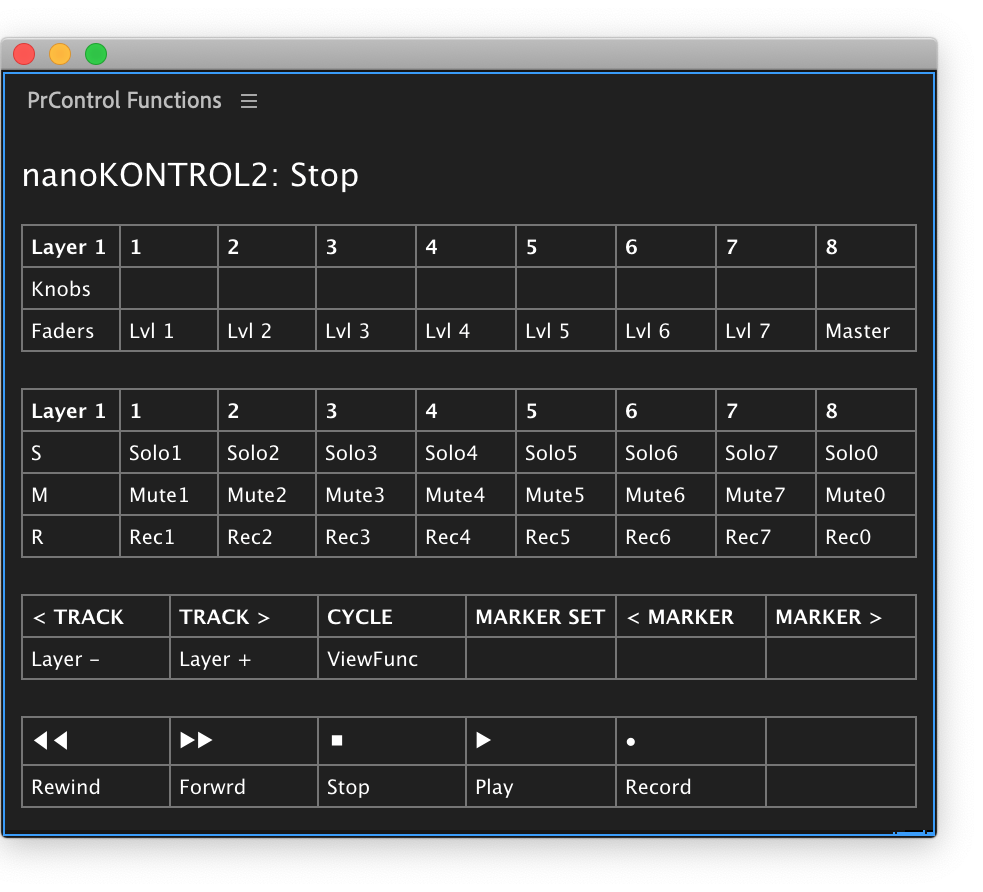 Using PrControl
Once you have installed and loaded the PrControl plug-in and have connected a controller, you have everything to start using PrControl.
But before you dive in, please have a look at the PrControl usage page.