LrControl for Lightroom
Get more creative control and efficiency by using a controller with Lightroom.
Lightroom specific controller solutions are expensive or have limited functionality. MIDI controllers offer very good value, but cannot be used with Lightroom without additional software. The LrControl plug-in connects MIDI controllers to Lightroom.
Enjoy the tactile feedback from a controller and get more accurate and faster control while developing your photos in Lightroom. The increased productivity helps you get the job done in less time.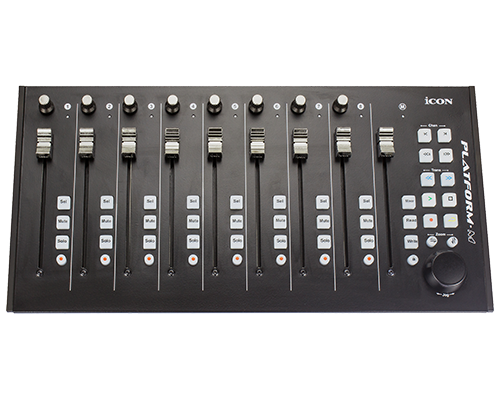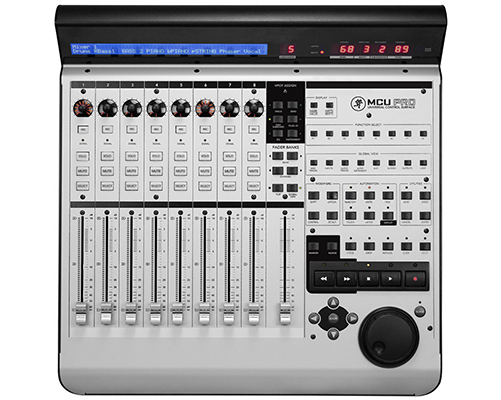 Easy Setup
LrControl is easy to get started with. If you choose one of the directly supported controllers, it is plug and play. You only have to install the plug-in and plug-in the USB cable of the controller.
Compatible Controllers
LrControl works with most midi controllers. A range of recommended controllers are pre-configured if you do not own a midi-controller yet, get one of these controllers.
Start Using LrControl
Once you have installed LrControl and you have plugged in a compatible controller, it's ready to use.
You can connect multiple controllers and use them simultaneously.
MC-mode Compatible: LrControl supports MC-mode. If you have a controller that has MC-mode, select it on the controller and in the LrControl setup.
Functions for Sliders and Buttons
LrControl lets you quickly set over 100 parameters from the Develop module. And there are also 120 functions that can be assigned to buttons.
Customize LrControl
All supported controllers are fully pre-configured, but can be customized with ease. You can get started quickly and change controller functions to suit your needs later. You can view your current controller functions any time, on a custom generated reference page.
Device Displays
For controllers with displays, the build-in displays are used to automatically display the current function of controls and to display meta-data.
The device display works on the Mackie MCU PRO, Mackie MCU XT PRO, Behringer X-Touch and Behringer X-Touch Extender. The display should also work with other controllers that support MC-mode.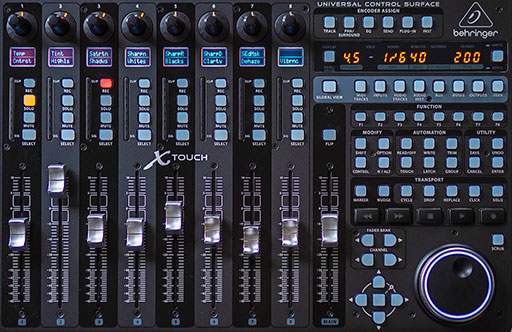 What customers are saying about LrControl
I just wanted to say great work and thank you for your constant effort to improve LrControl! I can't imagine a workflow without it anymore.
Thomas Müller
Last night I spent some time getting familiar with the software & controller. All I can say is you have created wonderful software, it's better than expected.
Bob LeggettOutdoor Photographer
Works like a charm! I'm hooked! Seriously! I love the ergonomics of real knobs and sliders. I can use my pen and tablet for retouching only. Less strain for my hands an wrists. Plus I lean back more when using the controller. Mucho relaxing!

Ricchie Buzz Photographer
Hi Boudewijn, we've tested the new software and I think the improvements are very very good!
Amir Razi Wedding Photographer
Been using your plug-in for 2 months now and it's great! Really makes editing a breeze.
Sandy Pirouzi Photographer & Visual Worker
Hello and thanks a lot for your LrControl plugin. It's amazing.
Cyril Hans Lucas agency
I'm already spreading the word among local photographers that your software, combined with even a simple MIDI controller, is the best thing to happen to Lightroom workflow since... ever.
Bob Tobias Photographer
Thanks a lot for making the LrControl Plugin available - great piece of software that I'm happy to pay for.
Jan-Henrik Photographer
Try Out LrControl
You can try out LrControl before buying it. Every time you startup Lightroom, you can try LrControl for free for about 10 minutes. It will then ask you to register every time you operate the controller. There is no fixed trial period, LrControl does not save hidden stuff on your computer to see if you have used a trial before.
Of course, you do need to have a controller, but most online shops allow you to return products if you do not like them. So you can send back your controller and get your money back.
LrControl Requirements
LrControl is available for macOS and Windows. It works with Lightroom Classic CC or Lightroom 6. It also works with older versions of Lightroom Classic CC. LrControl does not work with Lightroom 5 and it does not work with the 2017 cloud based Lightroom CC.
You also need a midi controller.
LrControl works with any version of Windows or macOS where Lightroom runs. Windows 10 or macOS 10.8 or newer is recommended.
Subscribe
to Peltmade News